Selected Property
Real Estate SL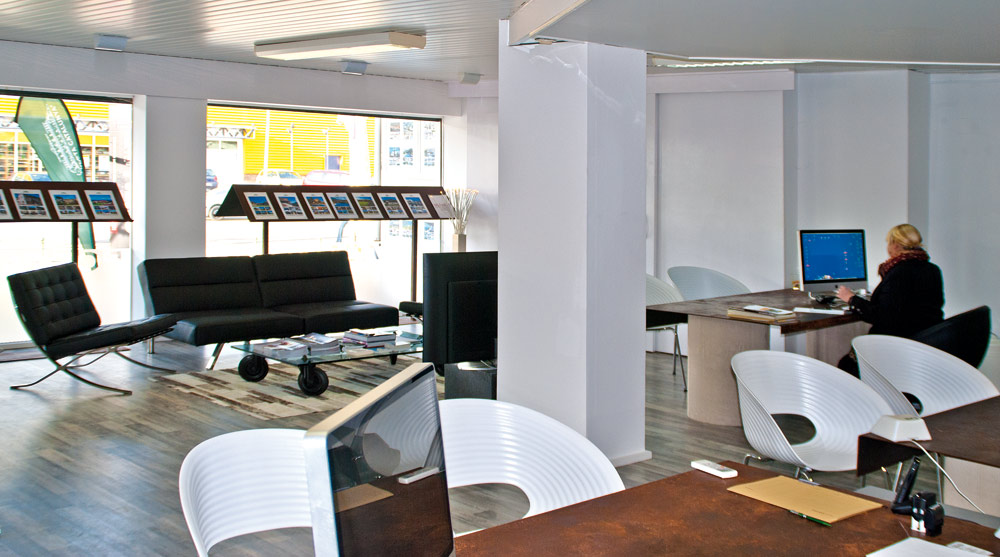 Selected Property offers beach houses and villas from traditional to modern, luxury villas, masias, and stately homes in a fantastic landscape, as well as beautiful studios, apartments or refurbishment properties in the vibrant centres or the romantic Costa Brava.
Those who want to realize their dream of living under Spanish sun can get expert advice at Selected Property.
In the office of Selected Property, ambience and style visualize the harmony between nature, architecture and art. Sustainability is an important topic, which is shown in the use of recyclable materials like paperboard. Furthermore, there are design classics made of glass, chrome and leather, and modern art reflects the zeitgeist. Impressive photo walls impressively display the region's wonderful landscape and individual architecture. An exciting symbiosis and a perfect setting for the presentation of selected holiday properties on the Costa Brava and its interiors.
Johannes Liebscher is the head of Selected Property. Through his work as a photographer for Costa:Live Magazine Costa Brava, Johannes Liebscher is intimately acquainted with the region. As a qualified designer and photographer he knows how to present properties in an attractive and professional manner to an international clientele. Having studied real estate economics at the University of Girona he also has good background knowledge about the Catalan property market. Johannes Liebscher has his own local support team. Their common goal is to find the perfect property for any client, according to individual needs and desires.
If you want to sell a property, Selected Property provides professional advertising and presentation.