Property Id : 100364
Energy index: 249.00 kWh/m²a
Energy class: F
Description
This very appealing, small holiday home in Empuriabrava was just renovated with a great deal of attention to detail and with good materials. The walls and the roof are very well insulated and aluminium windows with double glazing ensure the best indoor climate. All window shutters can be opened and closed with remote control. If required, the house is heated electrically with modern appliances, which have a low consumption. There is also an air condition for cooling and heating as well as a salon with a fire place, that can be heated with wood. All the floors are marble-covered.
The selection of the kitchen appliances was made with a view to the highest design standards. The house is completely illuminated by LED lights, which has a positive effect on power consumption.
The holiday home is arranged over 2 floors. It has 2 bedrooms with large built-in wardrobes, a small office and 2 bathrooms.
There are 2 private parking spaces in front of the house, which offer access to the terrace over the entry door. From here we can reach directly the salon with adjacent, open and modern kitchen. At the back of the house, you will find a small patio with BBQ and a storage room with a shower. Everything is in a perfect condition here. You can arrive during all seasons and enjoy your time in the South.

Other Features
Air Condition
Cable/Satellite TV
Fireplace
Ähnliche Immobilien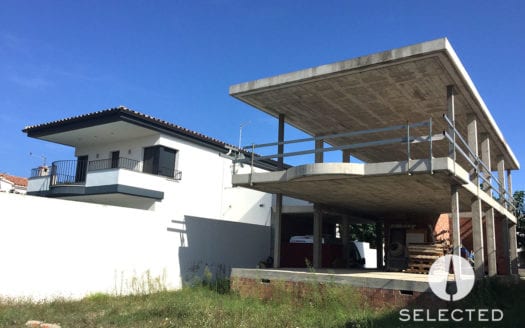 SUPERB 5 BEDROOM VILLA (170m²) WITH CONTEMPORARY DESIGN, HEATED POOL AND WIFI IN PENI/EMPU
...